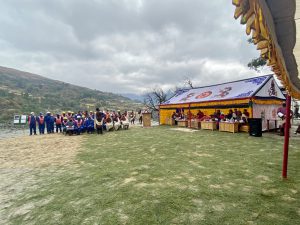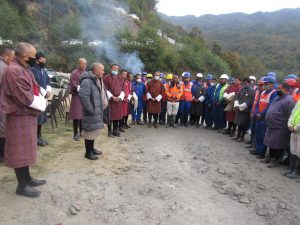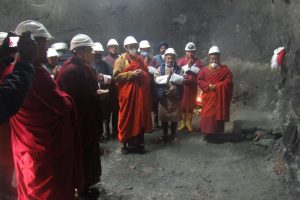 The Adit IV (Face 7 and Face 8) of HRT of Nikachhu Hydropower project is being constructed by Construction Development Corporation Limited (CDCL). CDCL is a DHI owned company and the first Bhutanese company to venture into hydropower construction.
The breakthrough ceremony between Face 8 and Face 9 of the Head Race Tunnel was held on December 5, 2020. Lam Neten of Trongsa Dzongkhag presided over the Lhabsang Thruesel ceremony. The event was attended by members of CDCL Board, officials of local government and other dignitaries.
Dasho Ugen Chewang, Chairperson of the Druk Holding and Investment accompanied by Dasho Chhewang Rinzin, Managing Director of Druk Green Power Corporation graced the breakthrough ceremony as the chief guest.