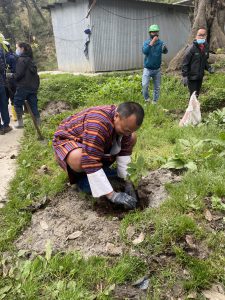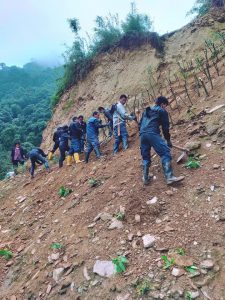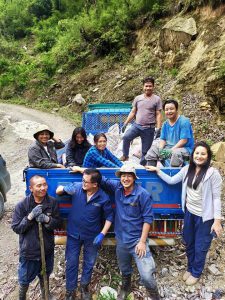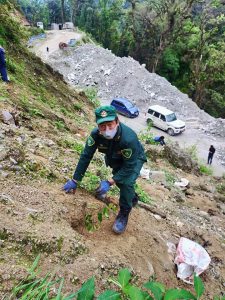 MD planting oak sapling.                       live stacking.                                   leaf mold collection.                          Regional Forest officer participating on WED.
Coinciding with the World Environment Day on June 5, 2021, THyE planted around 400 (oak, acrfig, cypress and pine) saplings in and around the NHP Dam area.
Willow cutting and live stacking were also carried out in the steep slopes.